Modern Design

The Cuckoo Clock has also evolved with the passing of time - with the same mechanical "heart", but with the outer appearance modified to a trendy, modern design.  Various materials, shapes and colors all work together to transform the traditional timepiece.
Do you understand the difference between mechanical Cuckoo Clocks and Quartz Battery Cuckoo Clocks?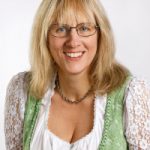 Easy and secure Payment
In our shop you can choose your desired payment method easily and securely.
14-day return policy
Are you dissatisfied with your product? You can utilize our 14-day return policy.
Contact & Help
Our Service is available to help you during and after your purchase, and will help you if you have any questions!