Our tips in Weather Houses
Show 1 to 3 (of in total 3 products)
Show 1 to 3 (of in total 3 products)
Our tips in Weather Houses
At the House of 1000 Clocks, we present to you a large selection of traditional and modern weather houses. This hygrometer, which is made of wood and other associated materials, is designed and produced in the Black Forest.
The Weather House is hung or set outside in the open air
The regulating of the weather house takes place through the red knob on top of the roof.
The thin thread in the inside of the weather house reacts to air moisture. It causes the man to come out by rain weather, and the woman to come out when it is dry.
Do you understand the difference between mechanical Cuckoo Clocks and Quartz Battery Cuckoo Clocks?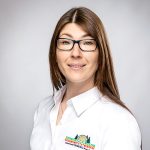 Easy and secure Payment
In our shop you can choose your desired payment method easily and securely.
14-day return policy
Are you dissatisfied with your product? You can utilize our 14-day return policy.
Contact & Help
Our Service is available to help you during and after your purchase, and will help you if you have any questions!