Cuckoo Clocks Mechanical Clockwork| House of 1000 Clocks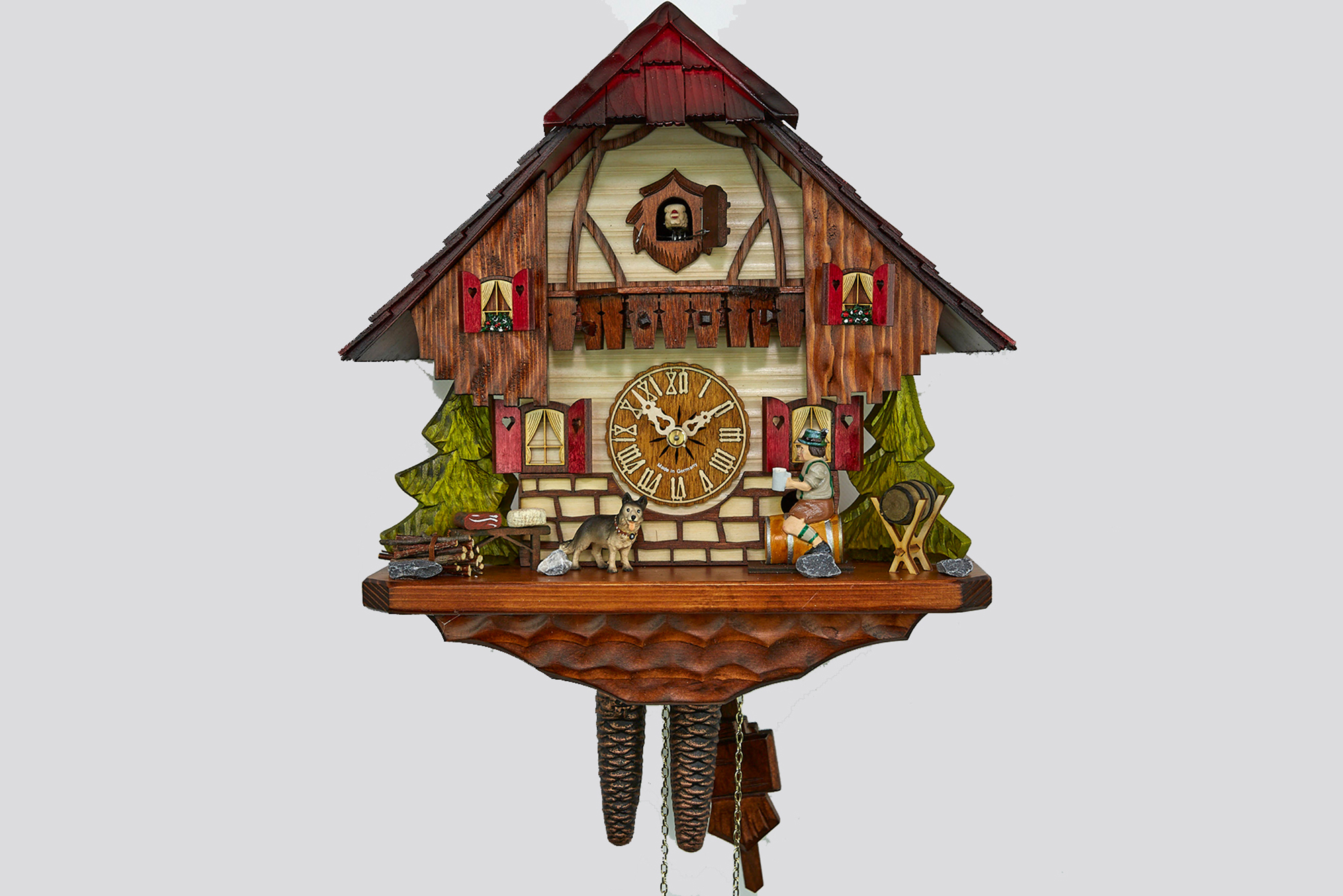 The Cuckoo Clocks with mechanical movement are the oldest and most original Cuckoo Clocks. They are produced from world-known Cuckoo Clock factories in the region of Triberg. All mechanical Cuckoo Clocks from the House of 1000 Clocks are VDS-certified and you receive a two-year guarantee.

These mechanical clocks are available in both one-day-movement (which is daily wound by pulling up the chains) and also in an 8-day-movement (wound once a week). The clock-movement is powered by the metal weights hanging on the chains. One weight is for the cuckoo call, and one is for the clock movement itself. If the clock has a third chain and weight, the third weight is to power the music box inside the clock.
Show 1 to 2 (of in total 2 products)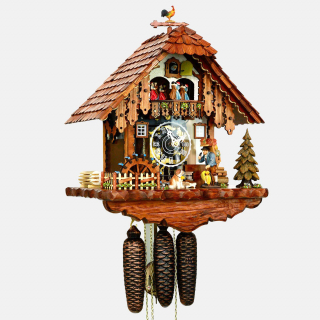 CUCKOO CLOCK - BLACK FOREST HOUSE - CLOCK CARRIER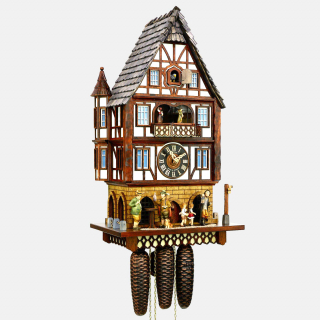 CUCKOO CLOCK - HALF-TIMBERED HOUSE
Show 1 to 2 (of in total 2 products)
Do you understand the difference between mechanical Cuckoo Clocks and Quartz Battery Cuckoo Clocks?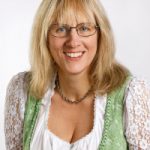 Easy and secure Payment
In our shop you can choose your desired payment method easily and securely.
14-day return policy
Are you dissatisfied with your product? You can utilize our 14-day return policy.
Contact & Help
Our Service is available to help you during and after your purchase, and will help you if you have any questions!