Order and Service Hotline
+49 (0) 7722 / 9630-0
Your request is important to us.
We will be happy to assist you.
Your benefits
Shipping Free within Germany off 50,- €
Worldwide Shipping
Fair Prices
Excellent Service
Made in Germany
Family Tradition since 1880
Buying proof by Thawte and Trusted Shop
Newsletter

Facebook-Special

Get a fan on facebook and save!
Follow us on Facebook and you will get
a 5% discount!
... Important Information
Directions to our Stores
Modenstadl directly at the waterfalls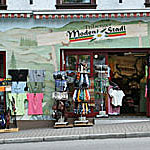 Hauptstraße 85,
78098 Triberg
Opening hours:
January to February:
Monday to Tuesday: closed
Wednesday to Friday: 11:00 a.m. to 4:30 p.m.
Saturday to Sunday: 10:00 a.m. to 5:30 p.m.
March to December:
10.00 a.m. – 05.30 p.m.
Auch an Sonn-
und Feiertagen!
Am 03.Oktober sowie am 31.Oktober und 01. November:
10:00h bis 17:30h